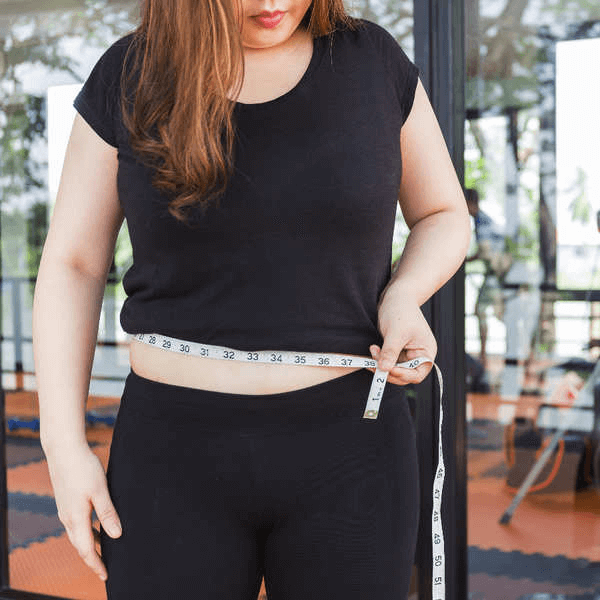 INTRODUCTION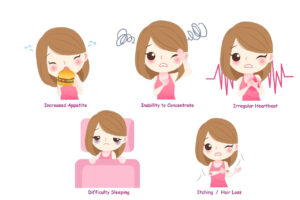 Hypothyroidism is a health problem that arises when your thyroid gland doesn't produce sufficient thyroid hormones. Losing weight & keeping it off can be a struggle with an underactive thyroid. Underperformance of thyroid gland compromises metabolism causing many of your body functions to slow down. This explains why you have constipation, sleepiness, dry skin, weakness, cold intolerance, depression, and slowed heartbeat. In short, your body operates in slow motion.
Fixing a sick thyroid with medicine often relieves many of the symptoms of hypothyroidism. It can pep up your metabolism; however, thyroid medicine will not melt off your excess weight by itself. Your eating plan is important for losing weight with hypothyroidism diet Indian.
With medicine, your thyroid will support your efforts instead of creating hurdles. Ultimately, the responsibility for losing weight lies with you. Thyroid treatment can only remove the barriers that blocked your success in the past. This is not that difficult to execute with thyroid diet plan for weight loss by us.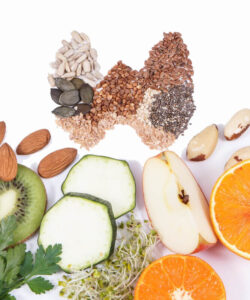 So here, our experts will help you in planning your diet & lifestyle guide for losing weight with hypothyroidism. They will suggest the best foods to eat with hypothyroidism and thyroid diet for weight loss to control this ailment. Building good thyroid hormones is utmost important as they promote cell repair, body growth, and metabolism. For optimal health, consuming the right proportion of nutrients in your daily meal is very crucial and you can understand and execute it with thyroid diet for weight loss by Arogyam Nutrition. Similarly, there are some other nutrients that your body doesn't require if you're suffering from hypothyroidism. Patient needs to understand the value of foods for thyroid health. Also, having a diet chart for thyroid patient is vital.
Essentially, some foods deeply influence the working of thyroid gland, and certain nutrients can hinder your body's capability to absorb the extra hormones to which you may consider as part of thyroid treatment. Our experts will suggest some thyroid control foods to include in your daily routine and avoid some foods to eat with hypothyroidism. There are certain foods to avoid with hypothyroidism, and you should know the relationship between thyroid health & food. Enrol at Arogyam Nutrition and know the foods to avoid with hypothyroidism. Our experts will help you know suitable foods for hypothyroidism with hypothyroidism diet Indian.
Thyroid and Food Relationship | Thyroid Control Food
"What we eat matters the most." Foods or micronutrients play a significant role in thyroid hormones. Thyroid function is reduced when a lack of vitamins and minerals coexists in our body. Even when we eat, some foods don't provide sufficient nutrients and thus promote thyroid dysfunction. That's why it is essential to know which foods to be avoided for hypothyroidism and what to intake at specific time. The mentors available at Arogyam Nutrition have a decade of experience in helping thyroid patients by preparing their hypothyroidism diet chart plan. They will also suggest suitable exercises to perform on a daily basis along with the hypothyroidism diet plan.
So, enrol with us and know the best food for thyroid patients for hypothyroidism weight loss. Our package is not limited to a hypothyroidism diet plan. It will also guide you fight against thyroid entirely along with choosing the right foods for hypothyroidism. Customize the hypothyroidism diet plan and live a healthy lifestyle with thyroid diet plan for weight loss by Arogyam Nutrition.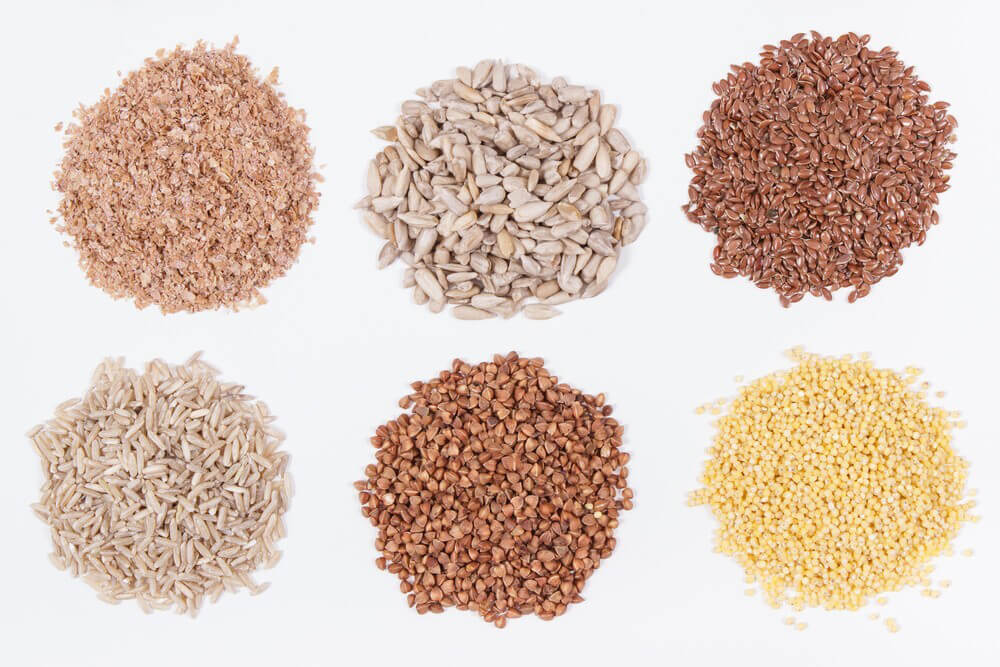 SALIENT FEATURES OF THE PROGRAM
UNIQUE ASSESSMENT FORM
A questionnaire designed to evaluate your routine diet , lifestyle, health risk & diet preferences.
PERSONALIZED PROGRAM
A comprehensive program that emphasizes healthful food, kitchen herbs, super foods, modified lifestyle, inclusion of physical activities, psychological support to promote long-term health management.
SCIENTIFIC ADVISORY
Considering Medical background
Current nutritional status
Level of physical activity (Consumption of energy)
RIGOROUS MONITORING
Guidance and extensive follow up from expert mentors will ensure your success.
DEDICATED MENTORING
A diligent panel of well trained nutritionists to assist you in every step and help achieve your weight loss goal.
VIRTUAL MENTORS
Complete eat out guide, alcohol guide, specific program guide, health mantras are your companions to keep a check on you.
CUSTOMIZED RECIPES
Delicious and easy-to-make recipes will make the program more interesting and will help in proper nourishment of your body.
Program Goals | Hypothyroidism Diet Goals
Our diet chart for thyroid patient and helpful remedies will guide them fight against hypothyroidism and achieve these goals:
To lose excess weight and maintain forever.
To gain muscle mass to increase metabolism.
To help you in alleviating symptoms of thyroid malfunctioning.
To educate you about foods to avoid for thyroid health.
To make you learn about practical use of thyroid supporting super-foods and herbs.
To make you aware about the requirement of vitamins, minerals, micronutrients, and their sources.
So, know the better exercise and foods for hypothyroidism and live a healthy lifestyle without worrying about the illness.
Suitable For
Obesity with Hypothyroidism
Subclinical Hypothyroidism
Enrol at Arogyam Nutrition and know the best food for thyroid patients!